Electrical stimulation nipple clamp labia clamp strong wire finger clamp
Sale price Price $29.99 Regular price Unit price / per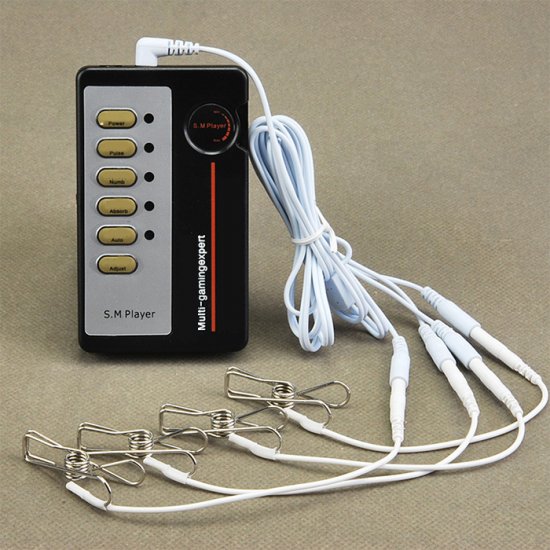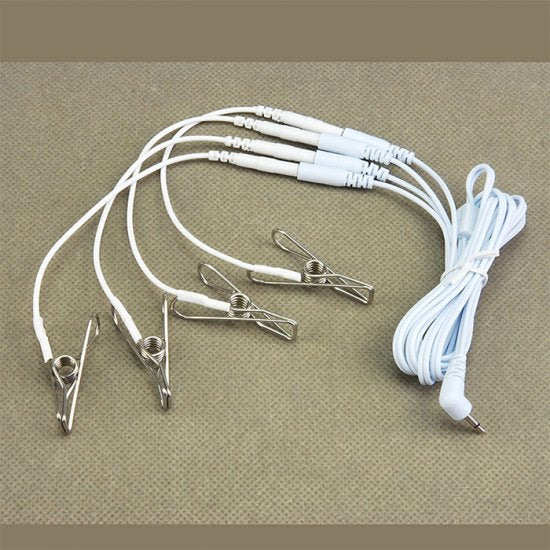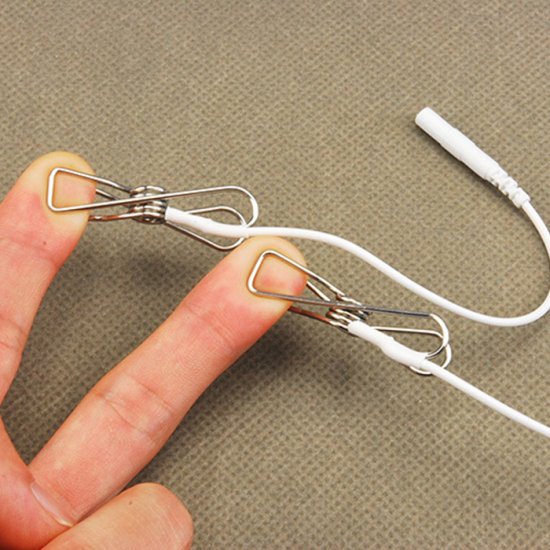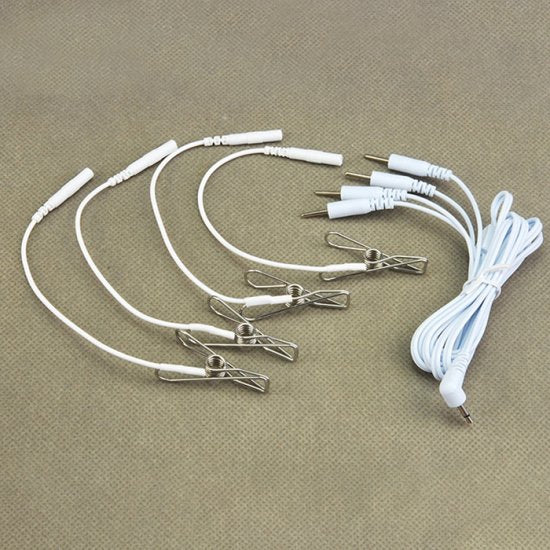 Features:
This Electrostimulation kit includes FOUR METAL CLIPS, which can be used on the nipples, female labia, male scrotums or some other parts of the body. Offer you unique limp and numb experience.
Specifications:
Controller Material: ABS
Clips Material: Metal
Clip length: 42mm
Weight: 100g
Four Modes: Pulse/Numb/Absorb/Auto
Battery: 2x AAA(1.5V)(Not Include)
Package Includes:
1 * Controller
1 * Wire
4 * Clips
Usage:
1.Using only one clip will not cause stimulation. A minimum of two clips need to be used to form a current loop. Using all four clips at the same time is recommended.
2.Four modes available: pulse/numb/absorb/auto
3.The "S.M. Player" knob on the right side of the controller will adjust the current intensity.
4.The "Adjust" button controls the current pulse frequency.